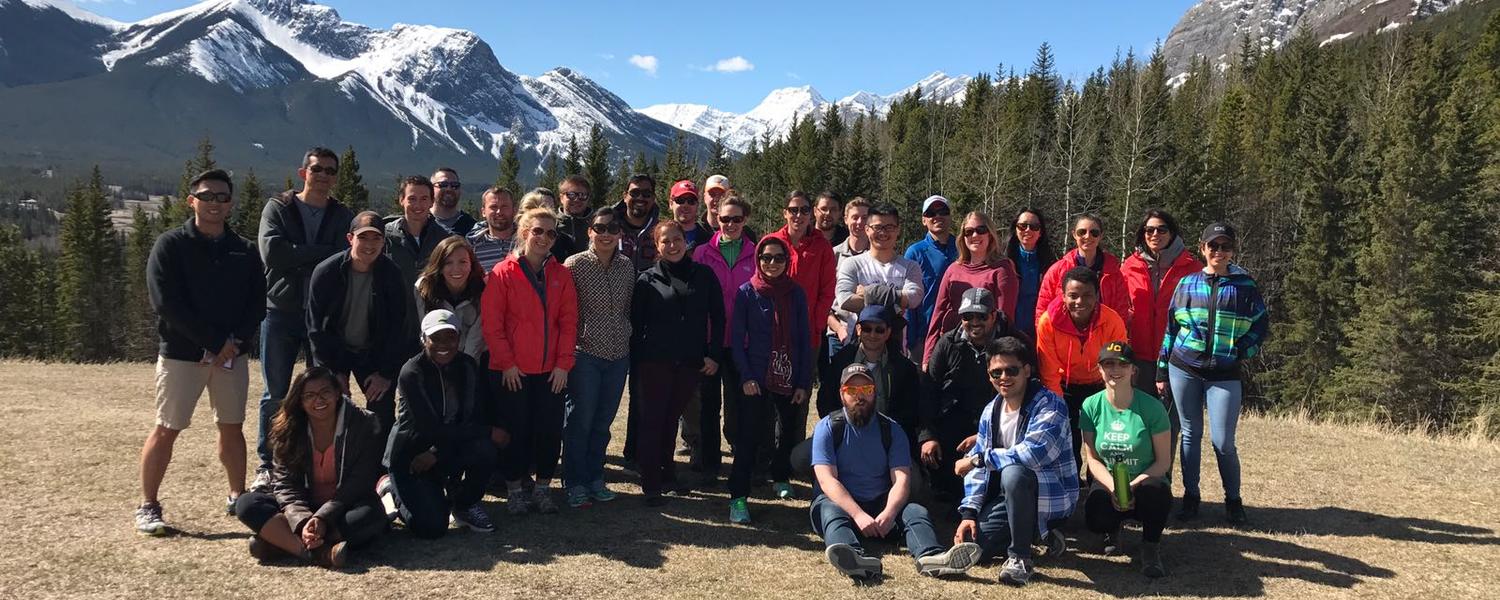 Diverse Cohort
MSc in Sustainable Energy Development
The diversity of our students' education and professional experience further enhances the interdisciplinary nature of the SEDV program. Students should expect to progress through this cohort-based program alongside others from varied disciplines such as engineering, business, political science, law, and a mix of science based degrees. In addition to their academic backgrounds, these future SEDV graduates join us from diverse roles with the energy sector and others to complement the multi-discipline and function learning environment we strive to create.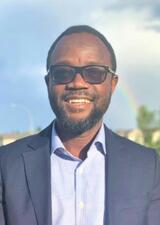 Yaqub Adepoju
MSc (Sustainable Energy Development), MSc (Exploration Geophysics), BSc (Geology)
The SEDV program was quite effective in equipping me with the knowledge of the renewable energy resource development in Canada and elsewhere in the world. The knowledge mix of science and technology with the knowhow of legal and business aspects of energy resource development creates the unique body of knowledge that I found quite useful. As a geoscientist with a decent of oil and gas experience, I found intellectual relevance in the renewable energy resource that relates to geosciences – The geothermal energy resource.
SEDV program also offered networking opportunity that was useful in building a new circle of friends from amongst my cohorts, instructors, project supervisors and acquittances from the research and energy sectors that I interacted with. It is recommended for geoscientist look to widen their career scope.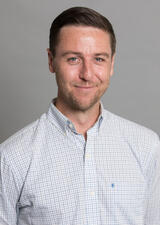 Gordon Brasnett
MSc (Sustainable Energy Development), BSc (Physics), BSc (Geophysics and Seismology)
After working for 10+ years in the geotechnical and environmental engineering industry, I enrolled in the MSc in Sustainable Energy Development program. The program seemed like the right path for me to pivot into my long-term career goal of working in the energy transition. SEDV gave me a broad knowledge base about the various aspects of sustainability and the practical interdisciplinary skills needed to address complex problems in a rapidly changing industry. I often describe the SEDV program as being "like an MBA in energy". Courses cover diverse topics and establish a solid foundational understanding of core concepts, while the capstone research project offers an opportunity to dive deeper into a specific topic and work with industry partners and first-rate researchers.
The SEDV program also provided access to several valuable extracurricular professional development opportunities like guest speakers, entrepreneurship training, and the University of Calgary's Indigenous Relationship Training Program. I presented my research at multiple international conferences and was fortunate to work on several interesting group projects with a cohort of students with diverse perspectives; these experiences have been extremely valuable in the next chapter of my career.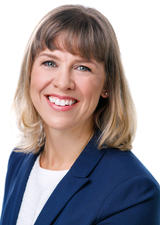 Alyssa Bruce
MSc (Sustainable Energy Development), BComm (Risk Management and Finance)
I enrolled in the MSc in Sustainable Energy Development program after working for 15 years in land asset management in the oil and gas industry. A desire to take action to reduce the cumulative environmental effects of energy development motivated my pursuit of the graduate degree. The SEDV program deepened my understanding of the complexities presented by the energy transition and the importance of incorporating Indigenous Peoples perspectives and contributions as well as considering social, environmental, and economic impacts when developing sustainable solutions.
The knowledge I gained through the interdisciplinary courses enabled me to leverage my oil and gas experience and work in the area of my capstone project, supporting the pilot deployment of two projects to repurpose inactive wellsites for solar energy generation and the development of a framework for expansion.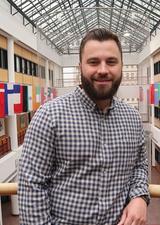 Nick Kendrick
MSc (Sustainable Energy Development), BA (Criminology, Sociology) 
After a 5-year career in oil and gas I was looking to prepare my career for the future. I didn't know exactly what I wanted to do, but knew sustainability and education were imperative to a career in renewables or traditional oil and gas. SEDV provided me an opportunity to explore both, introducing me to a diverse group of industry and academic professionals, expanding my knowledge and encouraged me to understand different perspectives.
As someone who was inspired to pivot my career, my capstone focused on upskilling oil and gas workers that wanted to work in renewables. This provided a great opportunity to volunteer and interact with industry and non-profits, while helping people who were in the same situation as me. After graduation I was able to step into the energy efficiency and clean tech industry at a time where the industry will only continue to grow.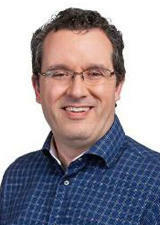 Doug Koroluk
MSc (Sustainable Energy Development), BEng (Chemical Engineering)
I enrolled in the MSc in Sustainable Energy Development program after working for a number of years in the upstream oil and gas industry. I wanted to pivot my career to a role where I could try to improve the development of energy that better addresses diverse stakeholder concerns. I was also looking for a way to enhance my skills and to stand out among professionals in the energy space.
The capstone research project gave me an opportunity to network with professionals in industry, in government, and in the university. The project was a great way to leverage my SEDV experience into a research topic where I had a lot of interest. I am utilizing my new skills from the program and it has helped me to see the broader concerns of energy development.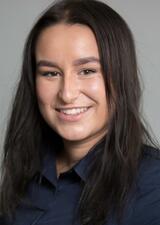 Jessica Owen
MSc (Sustainable Energy Development), BSc (Marine Biology)
I enrolled in the MSc in Sustainable Energy Development (SEDV) program after completing my BSc in Marine Biology at Dalhousie University where I also minored in Oceanography. I wanted to pursue a career in energy and work with Indigenous communities reliant on diesel generators for electricity across Turtle Island. For my capstone, I used my background in marine biology and oceanography and the knowledge I gained in the SEDV program to look at the feasibility of using Salinity Gradient Energy to offset the diesel demand in a diesel-dependent community on the west coast. 
The SEDV program has given me the knowledge to enter the energy industry and now I work on renewable energy projects in the maratime provinces. My goal has always been and continues to be to use my role to amplify Indigenous voices within the energy space.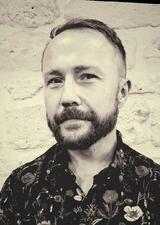 Peter Polanowski
MSc (Sustainable Energy Development), BEd, BA (Kinesiology)
I enrolled in the Masters in Sustainable Energy Development Program as part of a career pivot into the sustainability/energy space. The program gave me the foundational knowledge I needed to take my career to the next level. I really liked the interdisciplinary program, as it covered a wide range of subjects - from energy systems to environmental assessment, environmental law and indigenous sustainability. The faculty was comprised of leaders in their respective disciplines and the support from the staff was amazing. I am now a sustainability/ESG practitioner for a consulting firm, and the SEDV program was instrumental in helping me get to where I am now. No matter what your professional background is, if you want to enter or advance your career as an interdisciplinary sustainability/energy professional, this program is for you!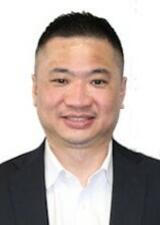 Jason Shim
MSc (Sustainable Energy Development), BEng (Civil Engineering)
After spending over 15 years in the oil and gas industry as a Petroleum Engineer, I was looking to pivot my career where I could leverage my technical skills to develop clean energy solutions to reduce environmental impacts while achieving sustainability goals. The MSc Sustainable Energy Development interdisciplinary program provided me with invaluable knowledge and tools to prepare me to manage and operate renewable energy projects in the real world.
My capstone research project provided me with the opportunity to utilize the knowledge gained from the program to explore the feasibility of using solar photovoltaic-geomembrane technology on abandoned coal mine tailings sites for energy generation. The project also gave me the opportunity to connect with academic and industry professionals to broaden my perspectives of clean energy development.